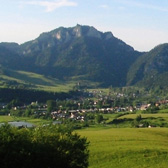 Why Pieniny national park and Zamagurie?
Pieniny National Park belongs to the most visited regions in Slovakia and in its close and the wider area provides a wide range of possibilities for active holidays, recreation, knowledge and various attractions. ...
Next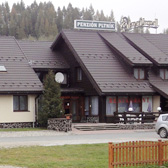 Why Guesthouse Pltník?
It has an excellent location right on the bank of the border river Dunajec, has the optimum capacity of 50 beds in double rooms fully equipped ( TV, radio , WC / shower ) , 64 extra beds, Wellness ...
Next
Do you want to ski and do not you want to wait in long lines?
We have the solution for you - skiing at Zamagurie! In addition to this walks through snowy Pieniny National Park and fabulously beautiful Dunajec river canyon ...
Next